Sir Toony goes to Clownfest 2009
The week of September 16-20, 2009, Mike attended the Clownfest convention in Seaside Heights, NJ. Mike was featured in a video loop that showed him juggling outside the convention registration. He attended lectures on Wednesday, Thursday, and Friday and participated in the clown events on the boardwalk on Saturday and Sunday. On Saturday, Sir Toony visited the arcades on the boardwalk, spent an hour making balloons, and marched in Pricilla Mooseburger's Kazoo Band. He won an MP3 player for his participation. On Sunday, Sir Toony marched in the clown parade.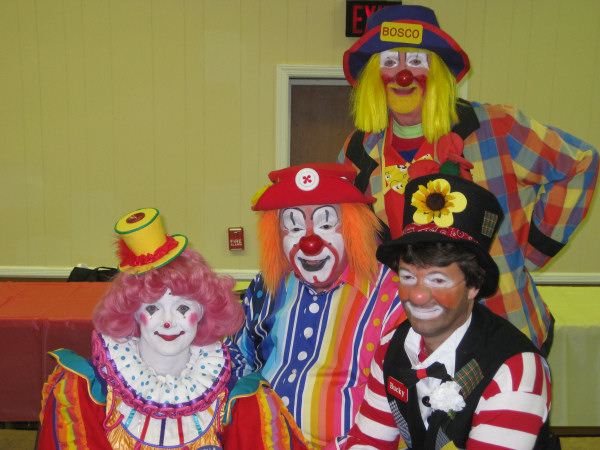 Clown makeup demonstration.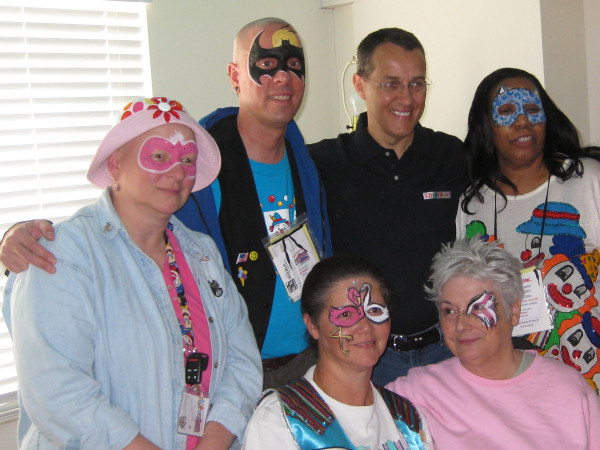 Several members of the Kapitol Klowns had their faces painted by Gary Cole as part of a lecture on face painting.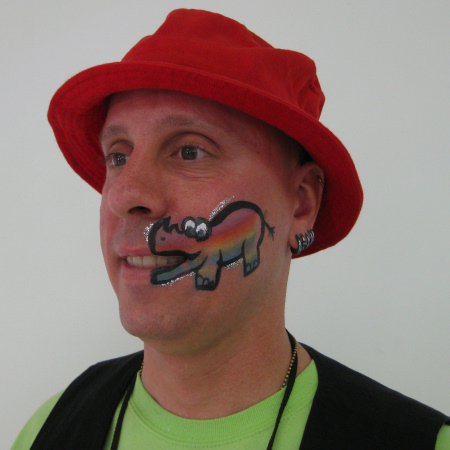 Mike showing a cheek art design painted by Gary Cole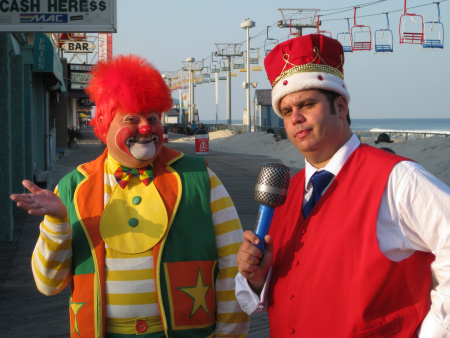 Two clowns on the Seaside Heights boardwalk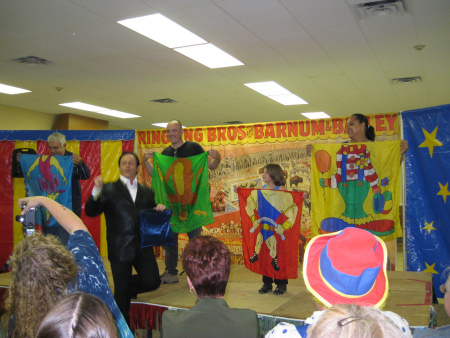 One of the lectures at clownfest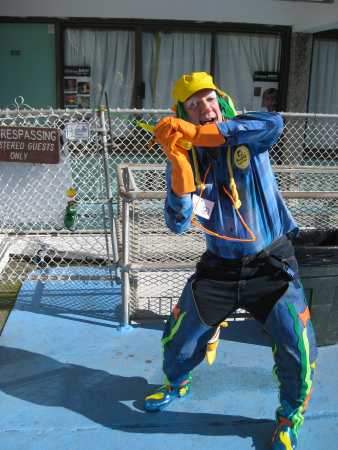 The husband of one of the clowns gets ready to go on the Boardwalk on Saturday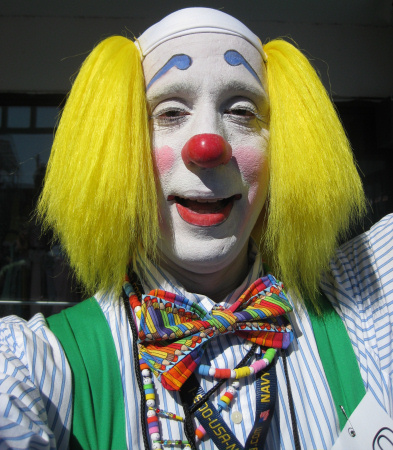 Mike Becvar as Sir Toony Van Dukes on Saturday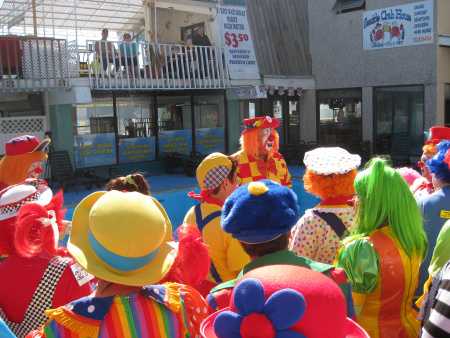 Group of clowns getting ready to go out on the Boardwalk on Saturday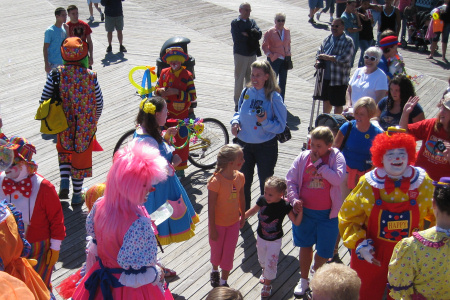 Clowns on the boardwalk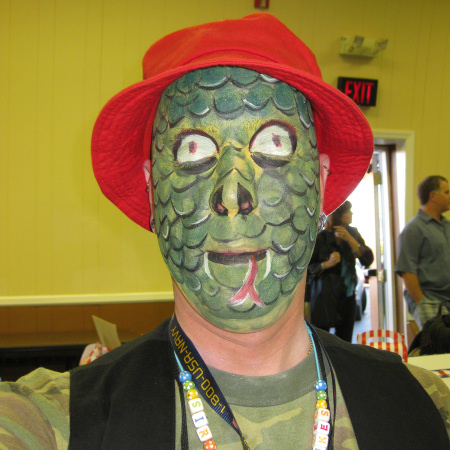 Mike at the Circus Sideshow dinner party on Saturday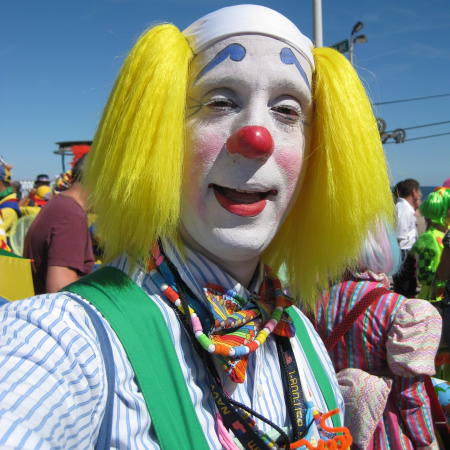 Sir Toony Van Dukes on Sunday before the clown parade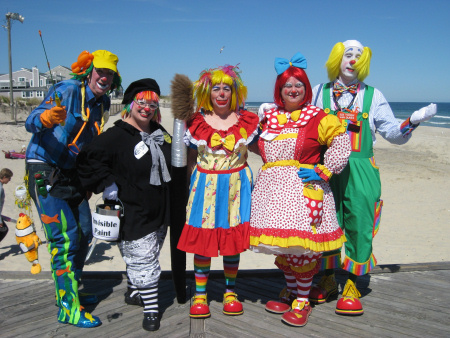 Sir Toony and Friends on Sunday before the clown parade